PRESERVING THE ALCO LEGACY FOR FUTURE GENERATIONS
About ALCO Historical & Technical Society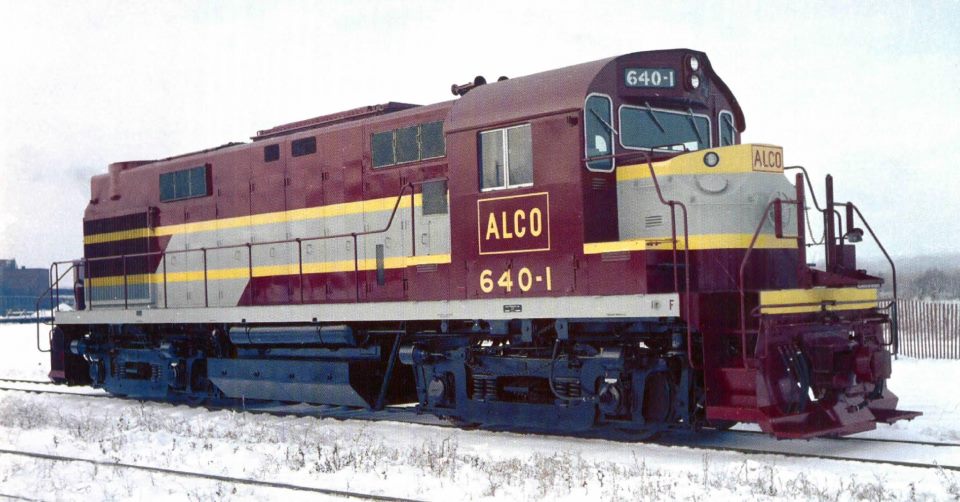 Since 2009 the ALCO Historical & Technical Society has been working to help preserve the history of the prolific builder of steam and diesel locomotives. Not to mention the major role they played in WWII as a manufacturer of tanks and other war materiel.
We invite you to join the Society today (click the application link below), or make a tax deductible donation and help us with our ambitious plans.
From a base of four founding members our ranks have grown steadily. We are chartered in New York State, and have been granted non-profit (501c3) status by the IRS.
Matt Giardino
President/Acting Treasurer
Peter Hansen
Vice President
Deborah Giardino
Secretary
Matt Giardino
Deborah Giardino
Peter Hansen
Charles W. Lester III
Chris Rittner
We are the ALCO Historical & Technical Society. We are not a continuation of the American Locomotive Company or ALCO Products Inc. Our purpose is to preserve the history and artifacts of this company and its predecessors, and we do not deal with "general train" history or artifacts.
We have very limited records from the American Locomotive Company. All remaining materials when the Schenectady Plant closed in 1969 were left behind when the last employees left. Shortly afterward, General Electric took over the property and ordered all ALCO material disposed of. Most of which ended up in dumpsters. Many GE employees took it upon themselves to liberate some of these disposed of items for personal collections, and they are now scattered across the North East. Upon AHTS forming in 2009, some people donated some of these items to us for inclusion in our collection. Other organizations with ALCO material included the Efner Historical Research Library in Schenectady and the Syracuse University Library, Arrents Collection.
We do not have employee records for the timeframe that ALCO was in business and cannot provide information on who may have worked there and when. (see previous).
We do not have blueprints for locomotives that were manufactured by the American Locomotive Company or any of its predecessors. (see previous)
We have limited photos of locomotives produced by ALCO and its predecessors (builder's photos). The near-complete collection of glass plate negatives is in the care of ALCO Historical Photos, and prints are available through that organization.
Our exhibits can be viewed during the operational hours of the Walter Elwood Museum. Special group tours at different times can be arranged but must be planned in advance by contacting us through the contact section of this website.
Our archives are not currently available for viewing. We are working on a system that will make them available for research purposes in the future.
We do have a database to cross-reference builders' numbers to the locomotive they were assigned to. This is particularly helpful for identifying the locomotive a builder's plate was removed from. Our database spans the years 1901-1969.
We do not do appraisals on historical ALCO items. As an educational not-for-profit, we are responsible for preserving and interpreting these items but not setting a monetary value to them.
If you would like to donate an artifact to the ALCO Historical & Technical Society, we will do our best to receive and use the item, but there is no guarantee that it will be relevant to our collection or if it is that it will be displayed in our exhibits. We will always work with the donating party and answer all questions before officially receiving the artifact.
We have a very small volunteer base, made up of mostly people with full-time jobs. While we all share the desire to make this organization prosper and survive for the future, we have limited time on our hands collectively, and it sometimes takes us a little time to respond to questions or process memberships or donations. Please bear with us. We will get back to you as soon as we possibly can.
Help us with our mission with a tax deductible gift today.