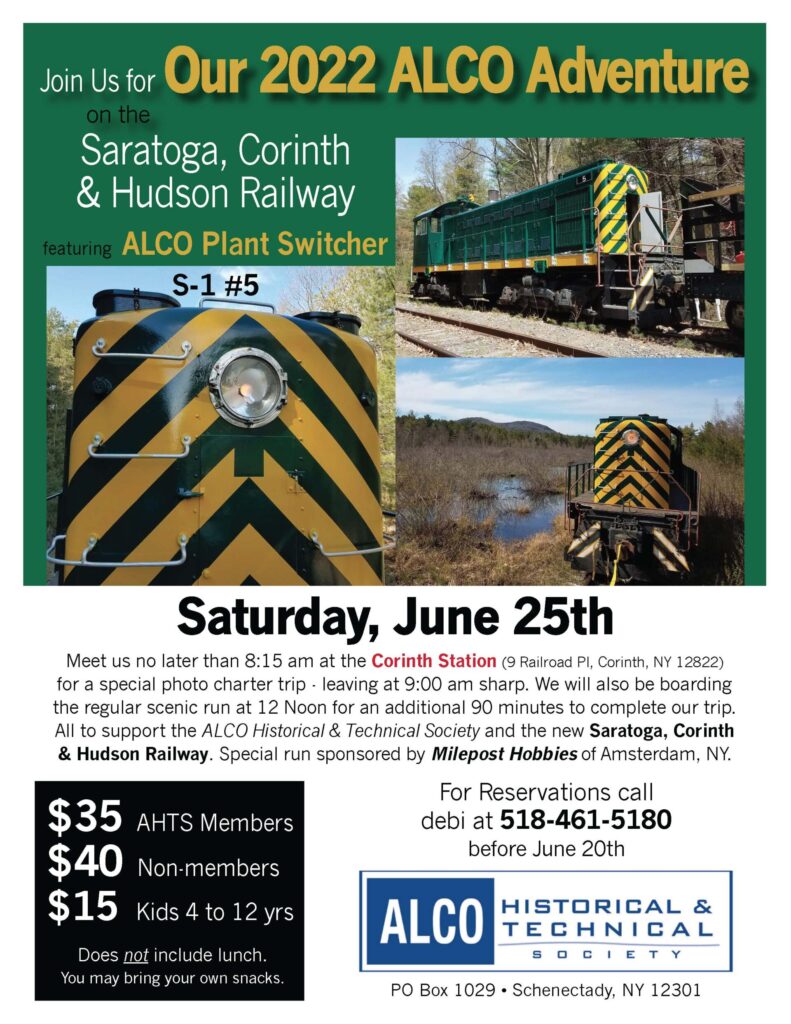 Join us for our 2022 ALCO Adventure on the Saratoga, Corinth & Hudson Railway featuring ALCO Plant Switcher on Saturday, June 25th!
We are partnering with the Saratoga Corinth & Hudson Railway and local business Milepost Hobbies to bring you the 2022 ALCO Adventure. It's been a while since we have been able to bring you one of these events and what better way to get back to it than a ride behind the famous former ALCO Plant Switcher #5! Enjoy an exclusive photo charter train that leaves Corinth Station at 9:00 am with several opportunities for photo stops and run-bys. We will return in time for the regular 12:00 noon departure and move into a private car for the regular excursion train from Corinth to Kings and return. Come see the area's newest tourist operation in a truly unique way.
Members of the ALCO Historical & Technical Society receive special pricing,
For reservations, call Debi at 518-461-5180 before June 20th!
AHTS Members $35
Non-Members $40
Kids 4-12 years $15